3S Corporation is one of India's leading stockist, exporter and wholesaler for drugs manufactured in India and around the world. We serve wholesalers, suppliers, importers, doctors, hospitals, NGOs, government institutions, and more with a wide range of drugs in oncology, critical care, diabetes, and heart care. We also deal in antiretroviral drugs, orphan drugs, over the counter drugs, vaccines, & erectile dysfunction drugs, and vaccines. A registered and government-recognised export house, we source & deliver 100% authentic drugs with the help of our robust network within short lead times from over 40 countries and export to over 180 countries in world.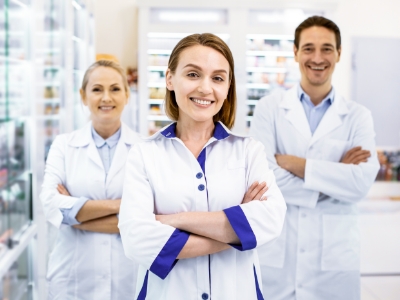 We are committed to quality, excellence, and global regulatory standards in the pharmaceutical industry.
01
How 3S Corporation began
3S Corporation was founded by Omprakash Mantry in 1999. We initially traded in a wide range of products such as bulk drugs (APIs), solvents, pigments, chemicals, resins, inks, and markers. Our sister concern, Century Ink, was founded in 1985 and it is India's largest manufacturer for permanent industrial markers, exporting to over 45 countries worldwide.
In the year 2012, we started trading in pharmaceuticals, specialising in oncology and life-saving drugs.
02
3S Corporation today
Over the last decade, we have grown leaps and bounds to become one of the leading exporters of 100% genuine drugs sourced directly from reputed manufacturers or their stockists in over 40 countries. Beginning with oncology drugs, we have since expanded our product inventory to include over 200,000 products, which we supply to countries all across the world.
To see a complete list of our over 778 products, click here.
Our Team
Our entire team is made of committed and experienced individuals who serve with integrity and strive for excellence. We have a 25-member strong team of full-time employees who have been with us for over a decade, and each member has extensive knowledge and experience of the pharmaceutical export industry.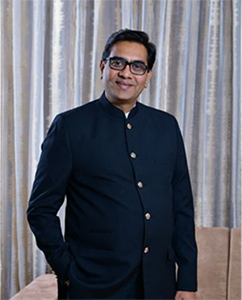 Omprakash Mantry
Proprietor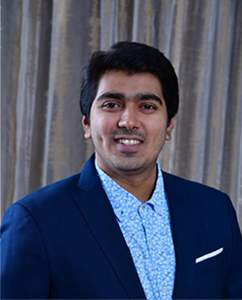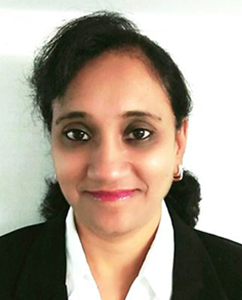 Bela Desai
Accounts & Finance Head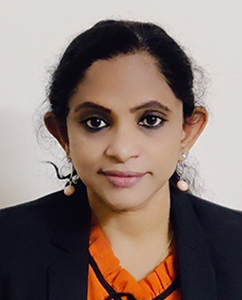 Jisha Sukumaran
Senior Marketing Manager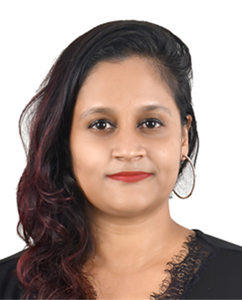 Larissa Dsilva
Marketing Manager (Africa & South American Region)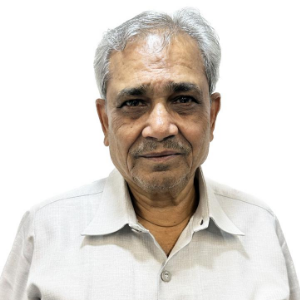 Niwas Jhawar
Purchase Head
Certifications and Accreditations
Pharmexcil Member (Pharmaceuticals Export Promotion Council of India)
EEPC Member (Engineering Export Promotion Council)
AEO-T1 Certified Entity (Authorised Economic Operator)
Government Recognized Export House
DUNS Number Registered (Data Universal Numbering System)
WHO-GSDP Audited & Accredited (World Health Organization – Good Storage and Distribution Practices) by independent EU-based auditors
Udyog Aadhar Registered (for Micro, Small & Medium Enterprises [MSME])
Maharashtra FDA Registered (Food and Drug Administration) (20B/MZ-287162 and 21B/MZ-287163)
GS1 Registered (Barcode registration)
Why Choose 3S Corporation
With the help of our trusted & strong network of manufacturers & distributors around the world, we source products from over 40 countries, including India, Turkey, the US, Canada, Europe, the UK, Bangladesh, Japan, Hong Kong, New Zealand, and Brazil.
We are experienced in supplying clients with bulk quantities of specialised and generic drugs as well as difficult to find drugs, drugs in shortage, and originator drugs at competitive prices.
With the help of our experienced & dedicated purchase team, we arrange & provide quotes for most items within 1-2 working days.
We help patients & doctors around the world source true generics for speciality patented drugs from reputed Indian manufacturers at a fraction of the cost.
We offer end to end cold chain shipping solutions with data loggers for constant monitoring to deliver medicines at the right temperature within the shortest lead times.
We are a professionally managed business made up of a dedicated, committed and highly motivated core team with a complete focus on delivering medicines of the highest quality and services to all our clients.
We deal in 100% genuine drugs sourced directly from manufacturers or their stockists and can provide full traceability of products. We can access & cater to clients with products of all major pharmaceutical manufacturers such as Roche, Novartis, GSK, Bristol Myers, Cipla, Bayer, Jannsen, Dr Reddy's, Intas, Lupin, Hetero, Celon, Natco, and many more.
Our Services
We focus on delivering services and products that aim to make authentic healthcare drugs available at affordable rates to countries across the world.
To read more about our complete list of our services, click here.
Our warehouse and storage facility complies with established global standards of procurement, storage, and distribution, especially for critically sensitive, temperature-controlled pharmaceutical products.
We have a combined office space of 4,200 square feet with multi-temperature facilities, which ensures we provide comprehensive storing and distribution solutions.
We have an ambient room storage space of 550 square feet, with dedicated racks for medicines that can be maintained at a temperature of 15°–25°C throughout the clock.
We have two state-of-the-art cold rooms maintained at 2°-8°C, with a capacity of 260 cubic feet and 505 cubic feet. The cold rooms are equipped with constant temperature monitoring and alarm systems to indicate temperature excursions and/or refrigeration failure & for temperature excursions.
Payment Terms
Orders and requests for quotes are accepted by mail and e-mail.
Pricing for all products and services are clearly communicated between 3S Corporation and the client; there are no hidden fees or charges.
Shipping rates may vary significantly depending on the order.
All products and services are to be paid for in advance. Once a working relationship has been established, we can negotiate appropriate credit terms.
Payments are accepted in USD, EUR, AED, GBP, and INR (for Iran only).
The preferred method of payment is wire transfer.
Narcotic products are shipped directly via the manufacturer; it usually takes 30 days to get the permit.
We aim to establish long-partnerships with all our clients.
Please get in touch with us for government orders, special pricing enquiries, contract pricing, pricing for large volume orders, monthly or annual contracts
Our clients love doing business with us!
We are always told by our clients that we deliver a great service. Check out what they have to say about us. Read Testimonials
Disclaimer
– We are not an online pharmacy selling drugs over the internet